How to Set Up Your Squizz Digital Signage Account
Are you looking to turn your HD screen into a professional display to share your message with the world? Squizz is here to help! Our software is user-friendly, versatile, and delivers exceptional results. Follow these simple steps to get started:
Step 1: Sign up for a Squizz account at https://squizz.tv/prices or our free with ads plan. You will receive an email (you may need to check your spam folder). After clicking on the activation link and creating a password, you will be dropped off in the Squizz Dashboard!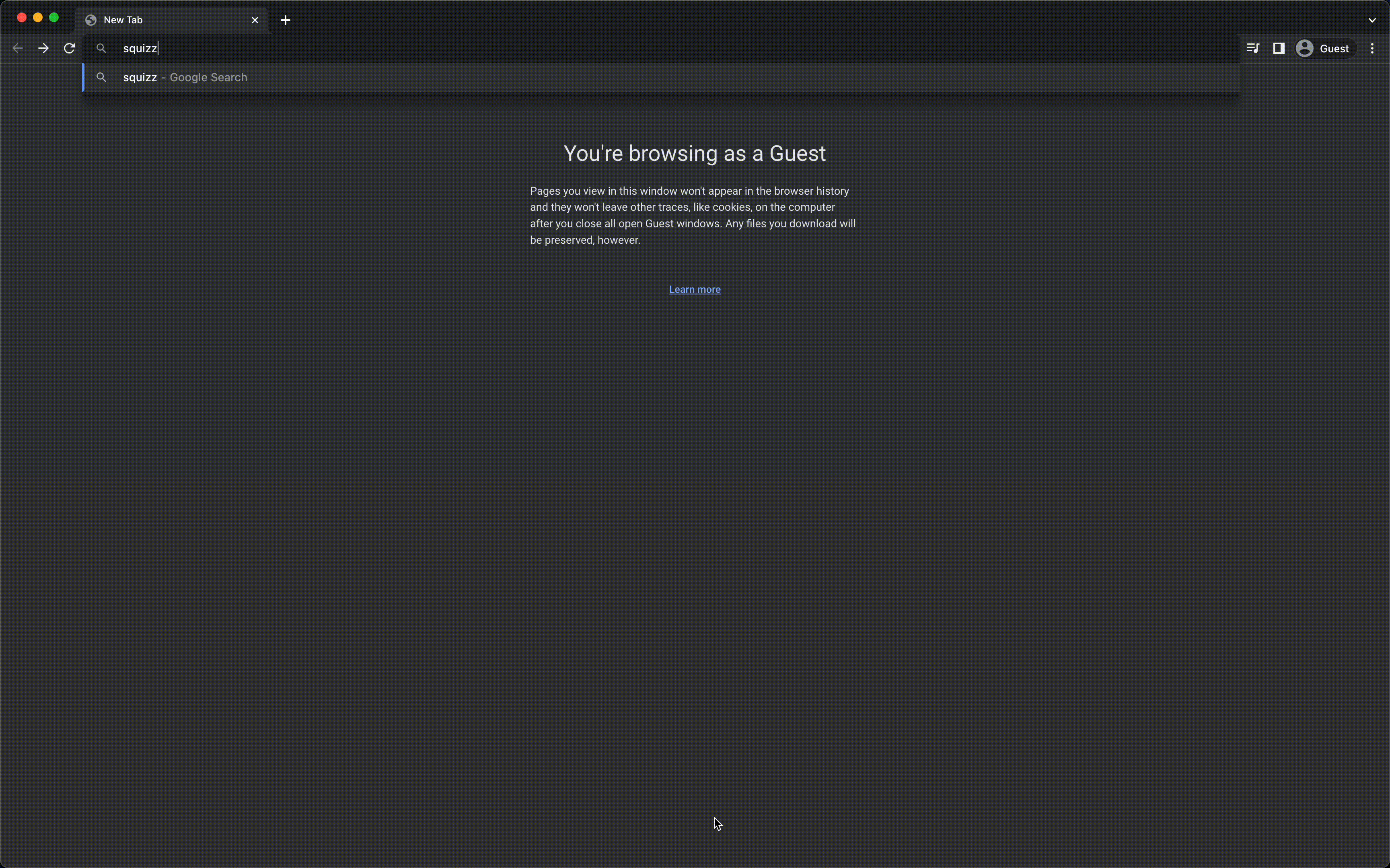 Step 2:
The Squizz Digital Signage app is used to turn your TV (or device) into a digital sign. You can download the app from Google Play, Amazon Appstore, LG Content Store, or directly from our homepage. Once the app is installed successfully, start the app, and a four (4) digit code will display on your device. You will use this code in Step 6.
Step 3:
Go to the Media tab of the Squizz Dashboard to upload your videos and images. Drag and drop media files directly into the App, or click the browse button to search on your computer or phone. Squizz supports most video and graphic formats, so you can share almost any type of content on your digital sign.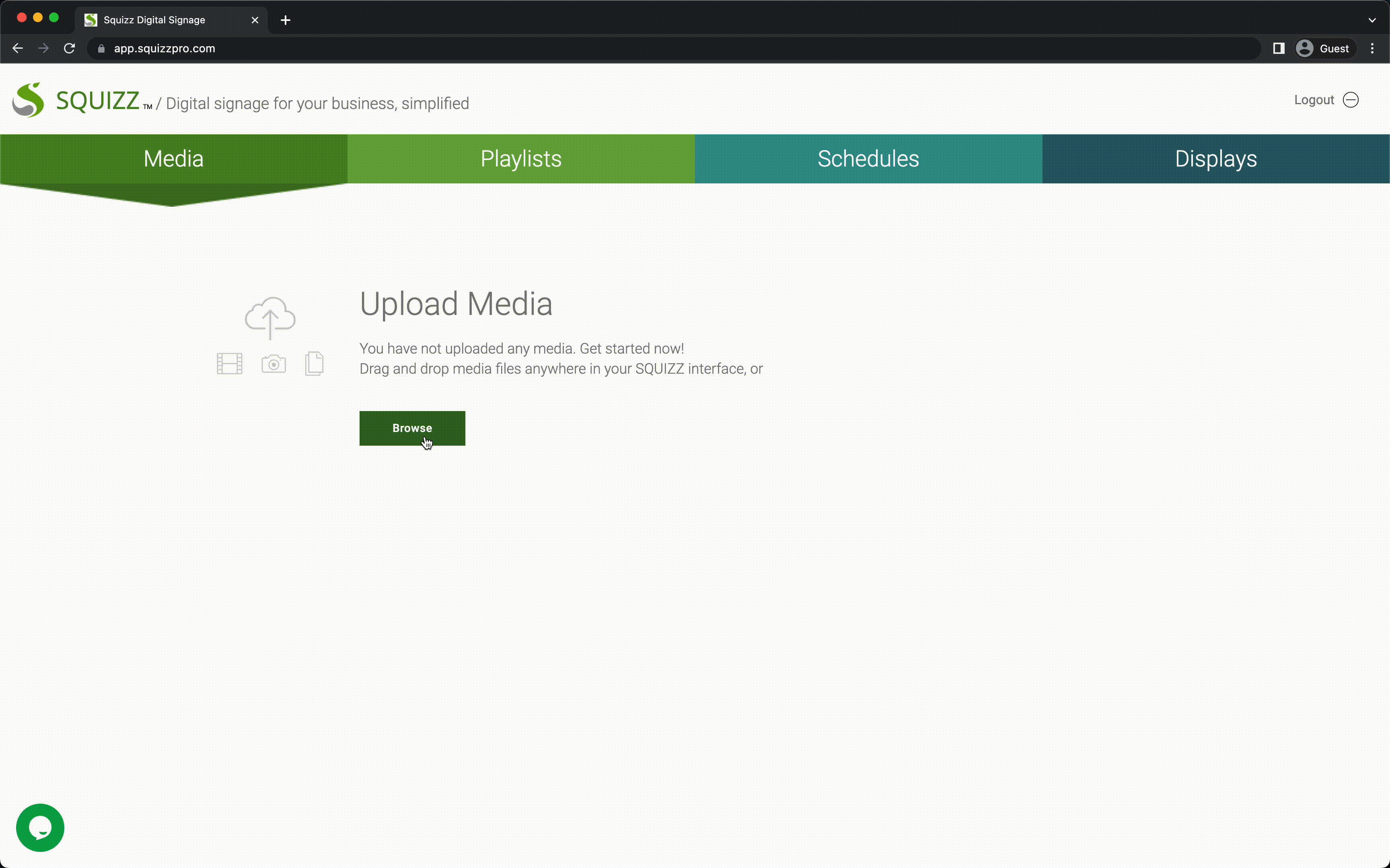 Step 4:
Create a new playlist in the Playlist tab and add your media to it.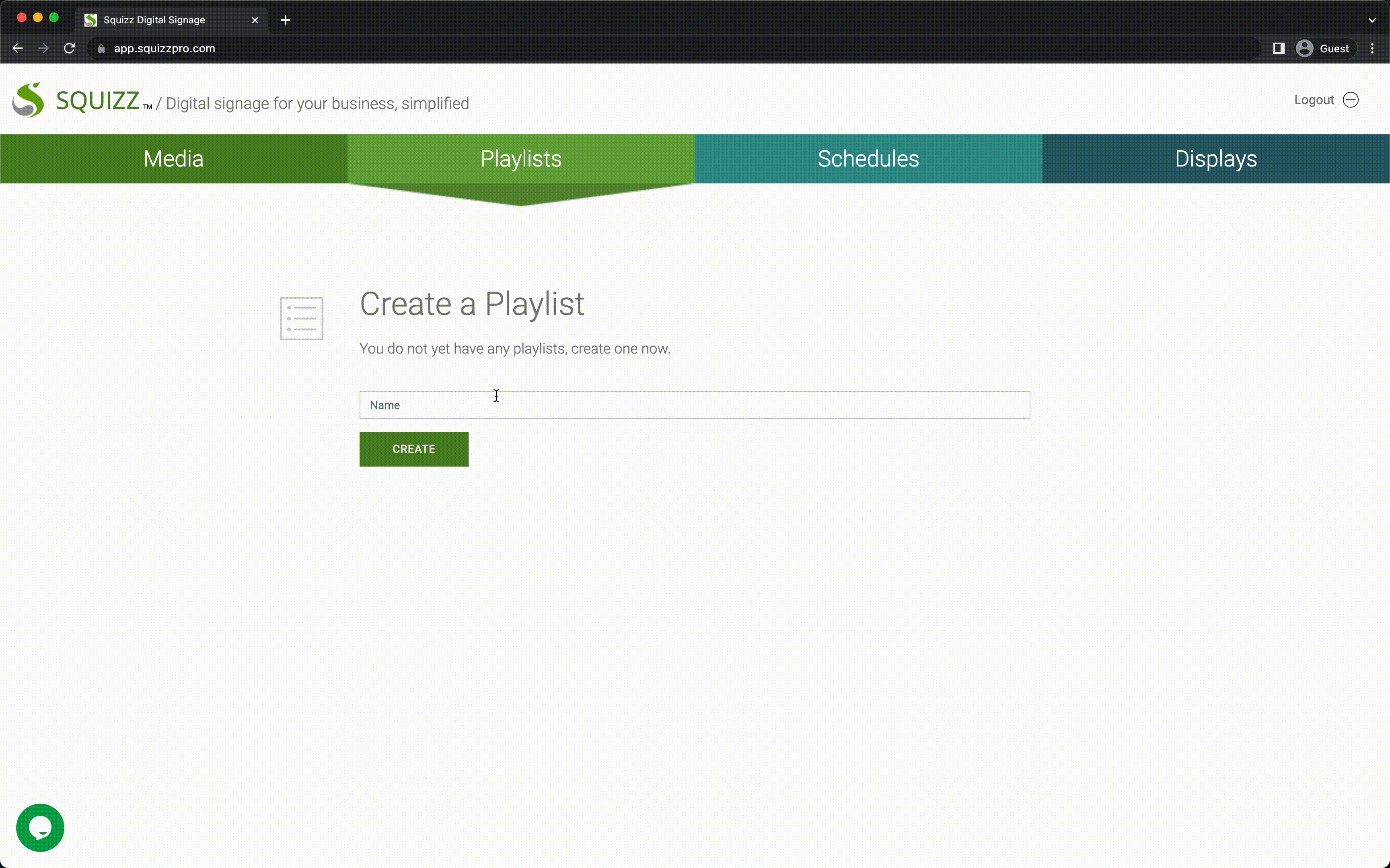 Step 5:
Use the Schedule tab to set specific times for your content to be displayed, ensuring that your digital sign is always up-to-date and relevant.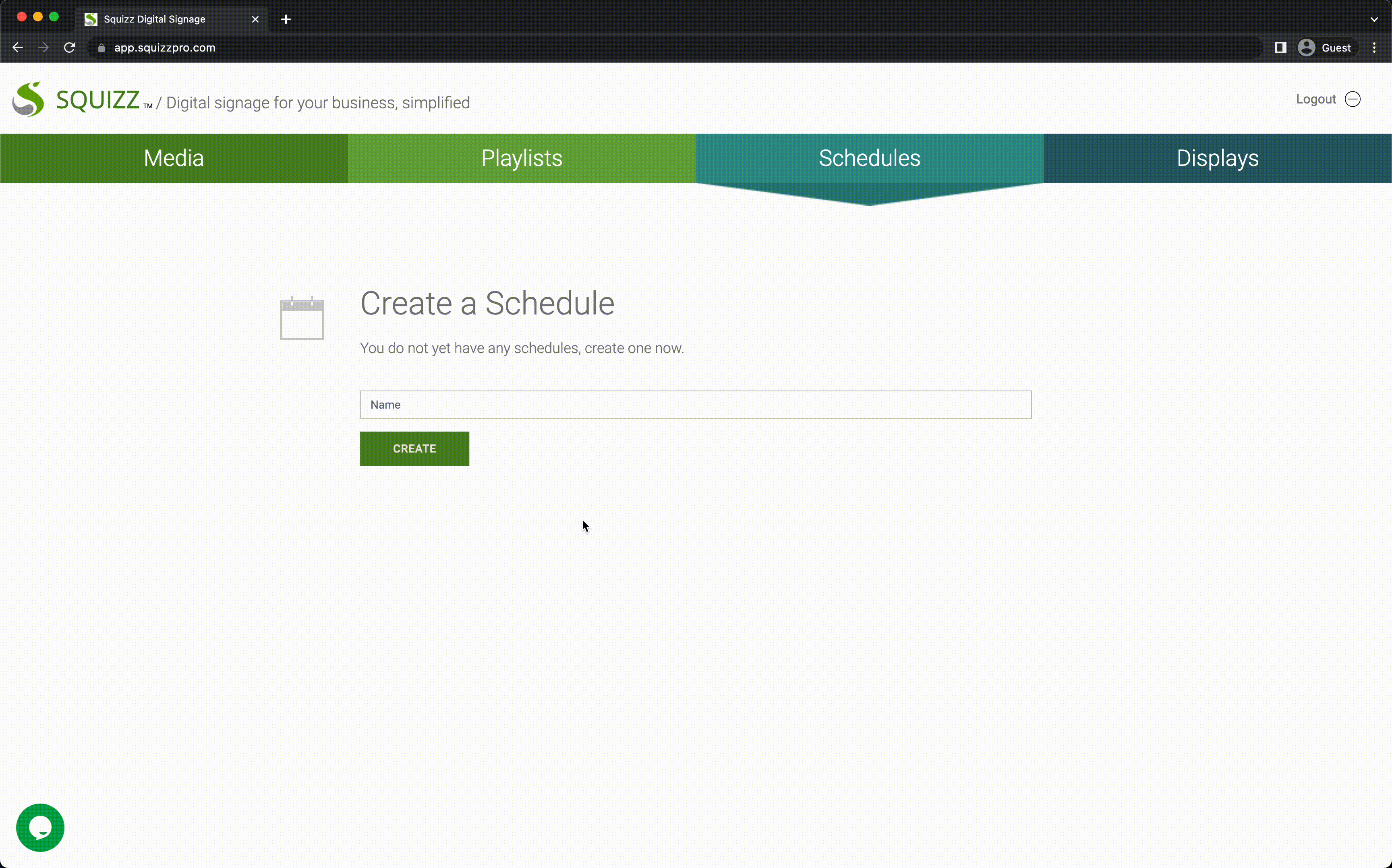 Step 6.a:
Connect your devices by navigating to the Go to the *Displays tab. Select which Schedule to run on that display; be sure to click "Save" in the bottom right corner.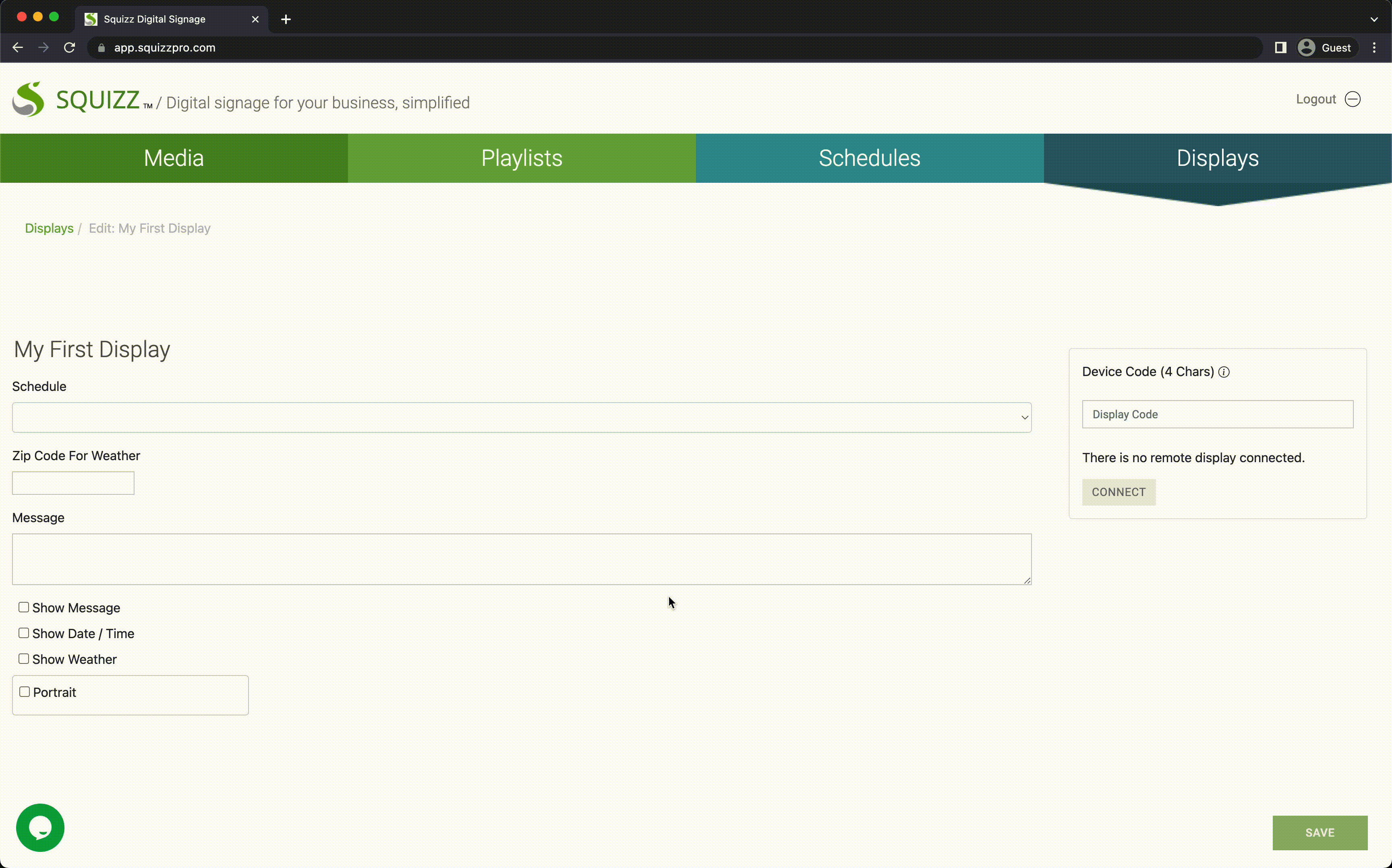 Step 6.b: Finally, enter the code shown on your display, into the box labeled "Device Code" and click "Connect". Your device will now sync; content will play when your device is done "Provisioning", normally within minutes.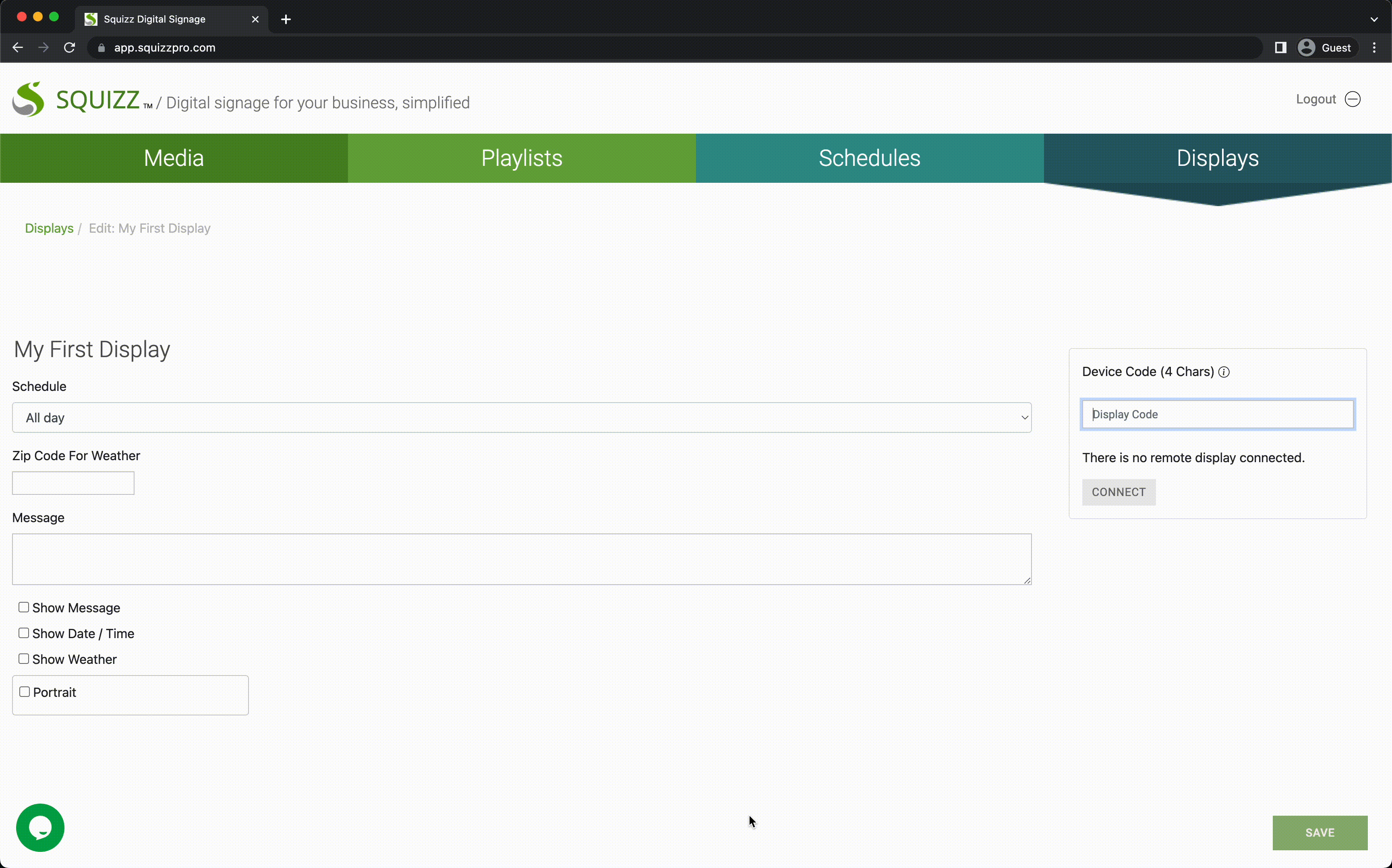 That's it, you are up and running with your new digital sign!
And that's it! You're now all set up and ready to share your message on one or multiple displays with Squizz. Thank you for choosing the easiest and most versatile digital signage software on the market.
If you have any questions or run into any issues during the setup process, Squizz offers unparalleled US-based customer support to help you every step of the way. Simply contact our team through the dashboard or website, and we'll be happy to assist you. To redirect to our website and get started click here 👉 Squizz
To learn more about digital signage click here 👉What Is Digital Signage?