Getting to Know Digital Signage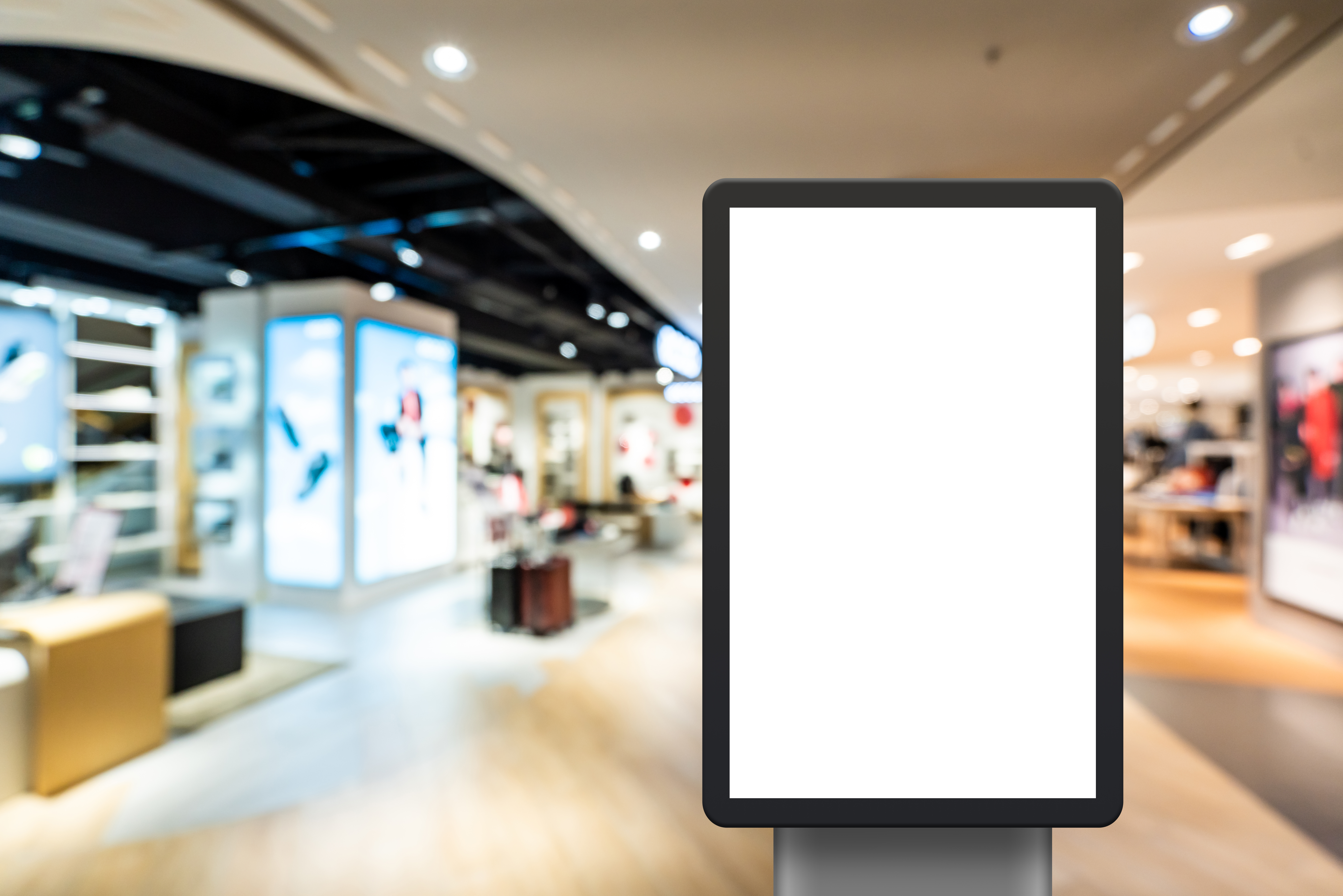 Are you looking for a way to take your business to the next level? Whether it be brand building, point-of-sale advertising, product/informational videos, or just plain old patron communication - look no further, digital signage is here to appease! But what is "digital signage" and how can I apply it? Keep reading to learn why it's important for businesses today!
What Is Digital Signage?
Digital signage refers to electronic displays used in public (or private) places such as retail stores, restaurants, banks, hotels, dealerships, and really ANY facility. You may have seen your favorite big box store spicing up their displays with such devices; and boy are they eye catching! It can include LED/LCD screens, projectors, interactive kiosks, and other types of displays. These displays (with software) are used to communicate with patrons and potential customers in a variety of ways including displaying promotional messages, introducing new products or services, providing directions for customers or visitors, providing information about events or attractions in the area, displaying weather conditions or traffic updates.
What Is Content?
Digital signage content includes images (such as photos and videos), text (such as headlines and captions), audio (such as music or sound clips), motion graphics (used for animation), and interactive elements (such as touchscreens). Content should be tailored to target specific audiences based on their interests or demographics. For example, if your business caters to mostly young adults - then you may want to include music, images, and colors that appeal specifically to that age group.
Types of Digital Signage Software.
There are several types of digital signage software available which are geared towards different industries and purposes, and have various levels of complexity and capabilities. Most include standard features along the lines of playing content on a schedule but many have more advanced capabilities such as remote management tools, analytic capabilities, wayfinding, design, templates, or video wall capabilities. Additionally, there are some packages which specialize in specific industries such as hospitality or healthcare. Choosing the right type of software depends on the needs of your business so it's important to do some research before committing to one solution over another.
What's the Easiest Software for Beginners?
Squizz.tv offers an innovative yet simple digital signage software solution, designed specifically for non-technicnical small businesses owners, who want a hassle-free way of managing their signs. Our drag-and-drop software allows you to easily upload content from computers, tablets, and phones; create content playlists - to be ran during scheduled playback times; all managed remotely! Squizz is free to try, so businesses can try out our software risk free before making any commitments!
Digital signage is quickly becoming one of the most powerful forms of advertising and customer communication for businesses today due its flexibility, cost effectiveness, and ease-of-use; compared to traditional methods like print ads or television commercials. With Squizz's digital signage software you can have a powerful business tool, utilizing hardware you may already own, for a fraction of cost of our competitors. Get started today with our simple yet powerful cloud-based platform – no technical expertise required! Get Squizz for FREE here!