Stand out from your competition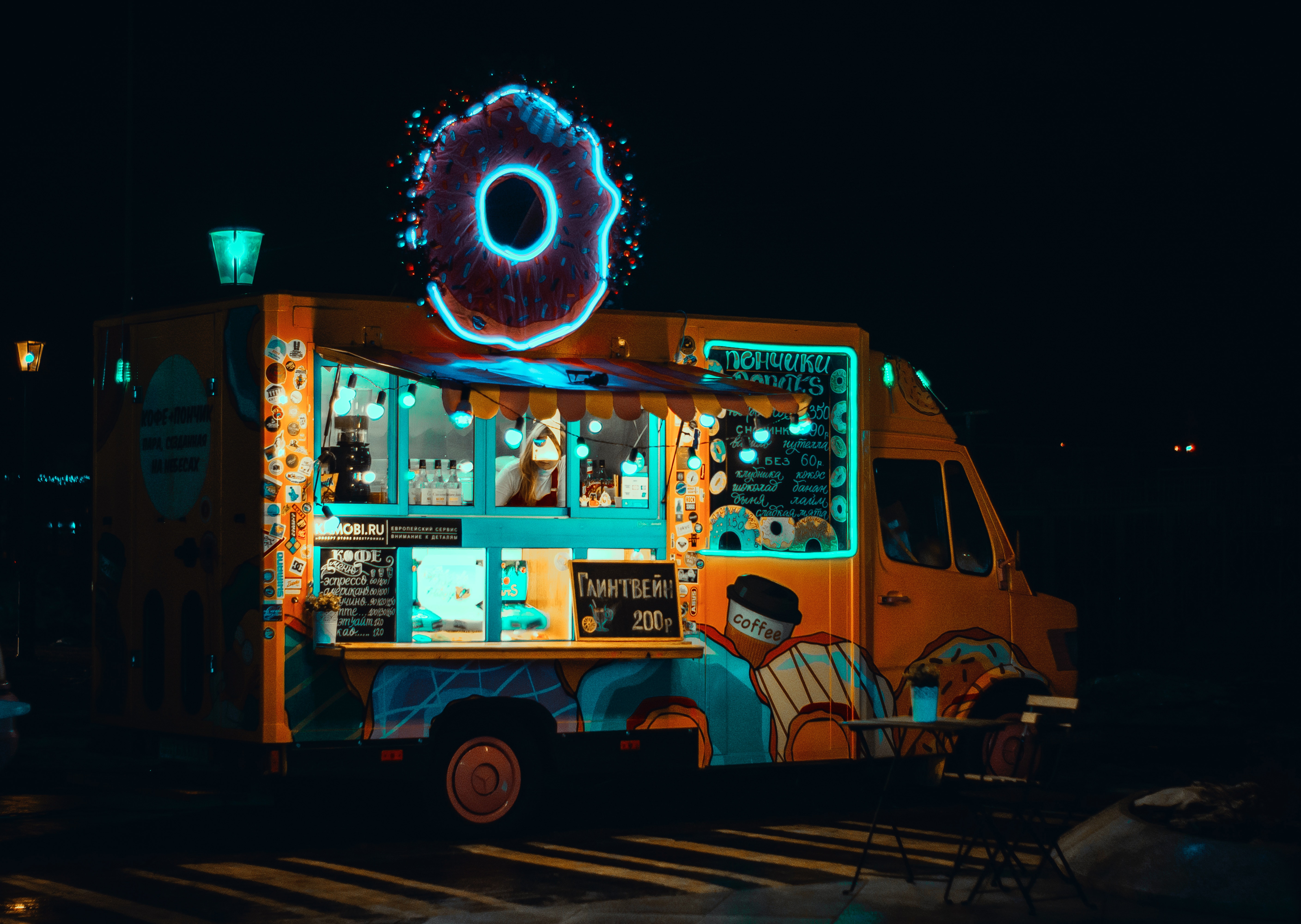 There's no question about it, food trucks are all the RAGE these days, and for good reason! They offer a delicious and convenient alternative to traditional brick-and-mortar restaurants. But if you're thinking about starting a food truck business, there's one key ingredient you can't forget; digital signage.
If you are still describing your taco special, on a chalkboard…you are doing it wrong. Not only does digital signage provide a way to show off your menu, but it also allows you to display pictures of your delectable food. This is essential in today's Instagram-obsessed world.
Digital signage is beyond a doubt, a hyper-effective way to reach your hungry audience; it touches those biological triggers that make your customers' mouths salivate! Why do you think McDonalds spends so much money on cheeseburger photoshoots? If you want to start driving new sales, be sure to spice up your truck with some quality digital signage - Squizz gives you an inexpensive and easy to use platform to exhibit your food art.
Let's look at digital signage "facts".
It's arguably the most effective way to advertise your menu items (other than free samples 😉).
Digital signage can be inexpensive and easy to use.
It allows you to show off your scrumptious offerings, in a way that text just can't compete.
Vibrant colors, movement (videos), and light draw people's attention (to your truck).
It's gonna drive sales - it's backed by science!
and…
If you're thinking about starting a food truck business, ask yourself - "Do I want to write my special on a menu board everyday? or do I want to show customers what they are missing? " Digital signage is an essential part of any operation, it helps get your message across and, in the end, drives sales. Squizz gives you a simple way to stand out from its traditional-sign competition and show off your menu items in fun and engaging ways.
Take a Squizz at our website 👉 Click Here
Check out our other food truck blog 👉 Click Here